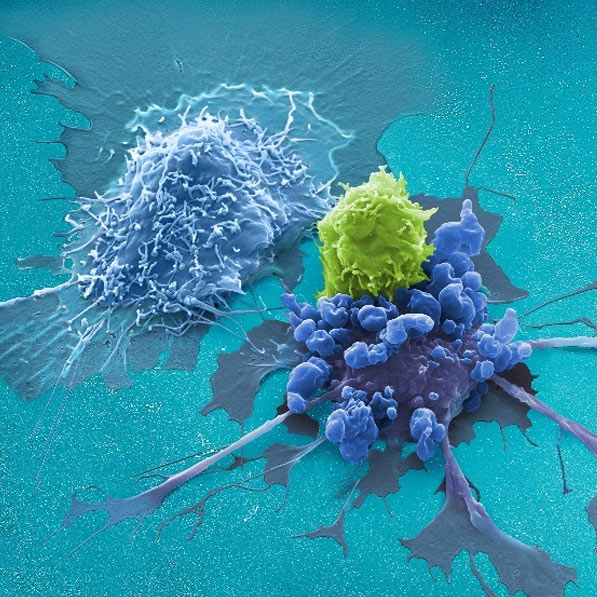 © Eye of Science

CD20 CAR transduced
T cells

for individualized melanoma therapy
17,000 patients are diagnosed with malignant melanoma in Germany every year. 3,000 patients die as a consequence of the disease. Conventional therapy options such as dissection, chemo- or radiotherapy show only limited success and are often accompanied by severe adverse reactions.
Recently, many success stories in cancer therapy were reported using the so-called CAR T cell therapy.
In the BMBF-funded project CD20 CAR-TIME, CAR T cells will be applied to treat melanoma patients in a clinical study. Moreover, this project consortium will explore how automation can make this personalized form of therapy available to a large number of patients.
The CD20 CAR-TIME-consortium is funded by the BMBF (Federal Ministry for Education and Research) within the call "innovations for individualized medicine" for four years with 3.2 mio. € starting from December 2015.